How can glucosamine help support your dog's joint health?
If you've noticed a little less pep in your pooch's step, joint discomfort might be the culprit. Here's how a glucosamine supplement can help your pooch get back to feeling like a well-oiled fetch machine.
We'd like to think that when a dog develops a newfound reluctance to run to the living room window every time the mailman comes by, it's a result of personal growth (maybe they're just over those things now). Alas, changes in behavior like this could just as easily (and who are we kidding — a lot more likely) be attributed to a pup's noninterest in running due to discomfort and joint issues.
If that's the case (you'll want to check in with a vet, just to know for sure), there are several ways to alleviate your dog's pain and improve mobility. From physical therapy, to cold laser treatment, to — in the most serious of cases — surgery, the remedies are many. While pet health professionals take care of the heavier lifting in some of the more serious instances, there are certainly things that you can do to support your pet's joints, whether that means alleviating present discomfort or preventing problems from starting in the first place. The best place to start? Nutrition. Plenty of research promotes glucosamine supplements for joint healing, but does incorporating more glucosamine into your dog's diet really help them go the (literal) extra mile? Read on as we break it down.
What is glucosamine?
Glucosamine is a natural structural component found in cartilage — a firm, whitish, tissue that cushions your pup's joints. It helps renew and maintain cartilage health, allowing your pup to walk, run, and jump properly. In alignment with its joint-strengthening properties, glucosamine is often used for nutritional supplements to prevent cartilage degradation or ease joint pain. Glucosamine is commonly recommended for dogs with hip dysplasia or spinal disc injuries, as well as dogs who may be recovering from joint surgery. In those cases, you'll find that glucosamine is often paired with chondroitin sulfate, which is another natural substance that stimulates cartilage repair and — when used in conjunction with glucosamine — can help speed up the joint healing process.
Okay, but does glucosamine actually work?
Since the 1980s, scientists have been investigating glucosamine to validate its efficiency in fortifying human joints. Throughout the years, scientists found that certain types of glucosamine offer greater pain relief than most common anti-inflammatory drugs, especially when used along with other ingredients and supplements, such as chondroitin.
By the mid-to-late oughts, researchers had started turning their attention to dogs to see if glucosamine played a similar role in their joints. Their findings? The supplementary substance appeared to be on par with some joint-relieving prescription drugs. Certain veterinarians commonly recommend it to treat canine osteoarthritis in place of prescribing pain relievers, or physical therapy, which of course supports the argument that, in practice, glucosamine works! Although further research is needed to confirm the true efficiency of glucosamine in joint pain relief, the past studies have proven favorable in the supplement's ability to support stronger joints and overall joint health.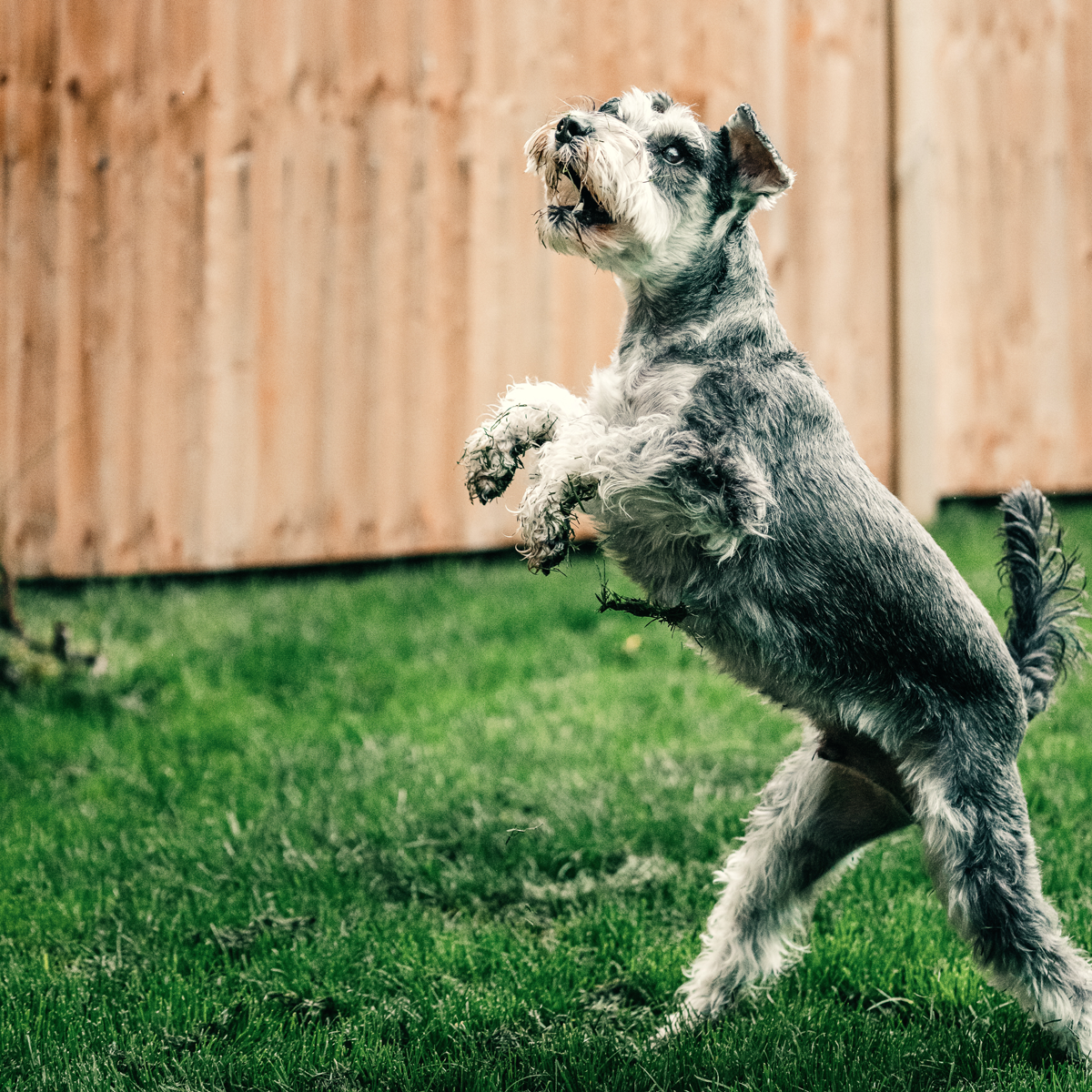 Are there any notable side effects?
Glucosamine comes with very few and mild side effects, including allergies, fatigue, insomnia, and excessive thirst and urination. Of course, as is the case when introducing any new ingredient to your pup's diets or nutrition plan, it's always a good idea to double check with your vet to make sure you're doing right by your doggo.
My pup is ready to try some glucosamine! Now what?
We're happy to hear it! Your dog — or at least their joints — won't be sorry. To help you get glucosamine into your pup's diet in the most convenient way possible, we've created Finn's Hip & Joint soft chews, which contains not only glucosamine and chondroitin to support hip mobility, but incorporates natural ingredients like organic turmeric and green-lipped mussels that have been shown to help repair connective tissue and support stronger bones.
As Dr. Farren Billand, DVM puts it: "Finn goes above and beyond the three basic hip & joint ingredients with a range of vitamins, green-lipped mussel, and turmeric to truly give the hips and joints the best support in one simple chew."
Ready to add some joint-boosting glucosamine to your pup's routine? Shop Finn Hip & Joint soft chews here.
A Barking Good Newsletter
Thanks, welcome to the pack!